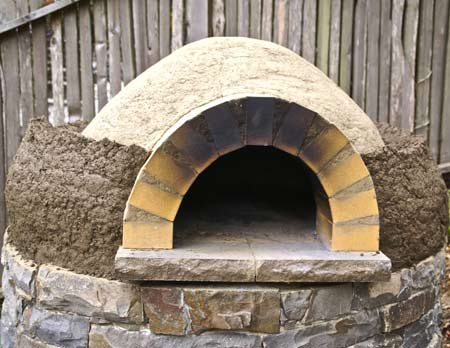 After another weekend of scooping, packing, stomping, dumping, shoveling, squishing, reaching, lugging, bending, blending, pressing, aching, groaning, and getting yelled at by my daughter for tracking dirt into the house, I'm happy to say my earth oven can now sleep a little better at night. Or maybe it's I who can sleep better, knowing that the oven is wrapped in a snug blanket, aka its insulation layer.
The theory behind this layer of sawdust (or other insulating material) mixed with just enough mud to hold it together is simple: it keeps the heat where you want it (i.e., in the inner, dense thermal layer of the oven, where it can radiate to the baking bread) and away from where you don't want it (i.e., yourself and other surrounding burn-able objects).
My "sawdust" was actually a downed eucalyptus tree that  had been chipped (not by me) and left to sit long enough that the chips had (mostly) broken apart into finer pieces.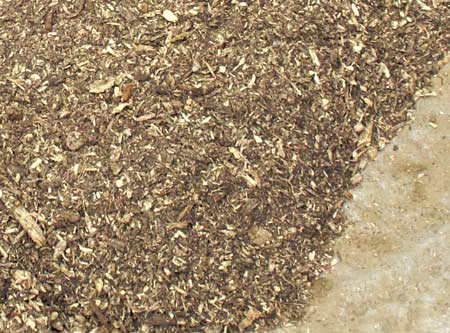 Here's a closeup of the insulation mud: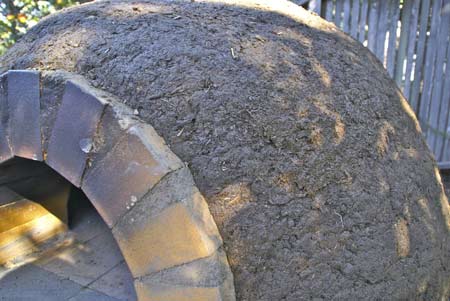 The first photo in the post shows how I built the insulating up over the thermal layer, and here's the final product: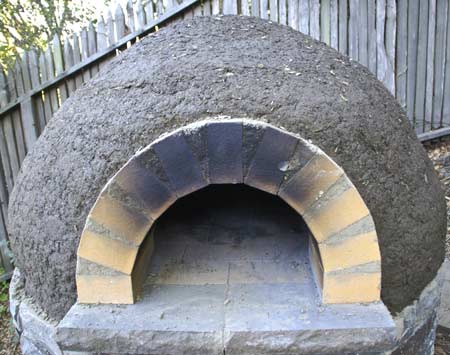 The last construction step will be to apply a finish plaster, which will protect the oven as well as make it look a little nicer. I want to let the insulation layer dry out pretty well before I do that, and I hope that will be before we start getting some serious rain. I plan to make more drying fires periodically, but I'm keeping my fingers crossed for an October filled with warm, dry, sunny days. And if you all wouldn't mind doing the same, I'd really appreciate it!