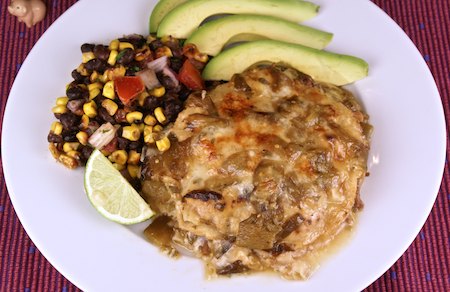 ¡Hola! from the land of Daring Cooks. Our hosts this month, Barbara of Barbara Bakes and Bunnee of Anna+Food have chosen a delicious Stacked Green Chile & Grilled Chicken Enchilada recipe in celebration of Cinco de Mayo. The recipe, featuring a homemade enchilada sauce, was found on www.finecooking.com and written by Robb Walsh.
I made mine beef instead of chicken, because that's what my freezer presented me with. Other than that, everything was per the recipe, and it was quite good. I'm rather embarrassed to say that the homemade tortillas were the hardest part; mine turned out pretty dry but were saved by drenching in copious amounts of sauce. Served with roasted corn and black bean salad and flan for dessert, for the full "better-stay-the-hell-out-of-Arizona-with-this-dinner" effect.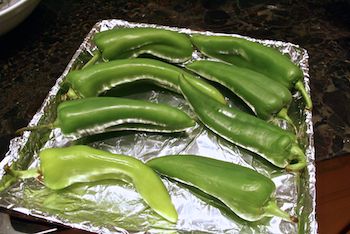 Anaheim chili peppers…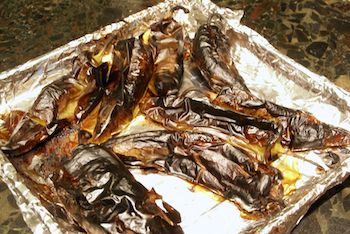 … with the life, but not the spice, roasted out of them…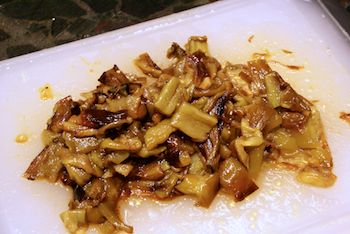 … peeled, chopped, and sauce-ready.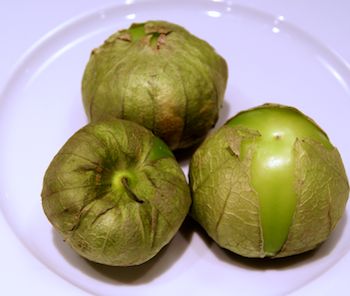 This was my first experience cooking with tomatillos. The piquant little fruits come with their own serapes.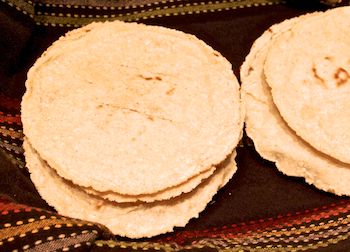 Yes, I made them myself. Out-of-focus photo by me also.
Find more enchiladas from Daring Cooks around the blogs today.