Street food in Marrakech, Morocco has quite a reputation. Now, I am delighted to say, I understand why. During our two days here, Jay and I sampled some of the wonderful offerings at the Jemaa el Fna, the huge square in the Medina, the walled old city.
This woman fries pieces of flattened yeasted dough on a griddle. Drizzled with honey and rolled up… a fantastic treat for two dirhams (about 25 cents).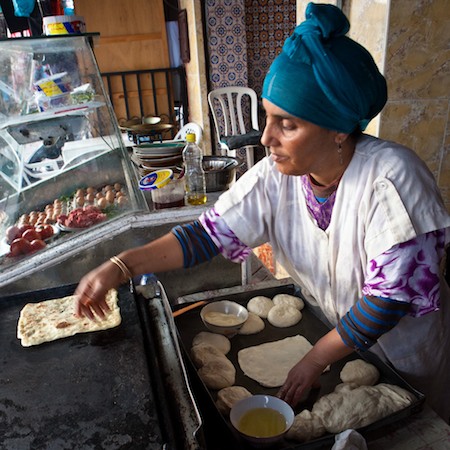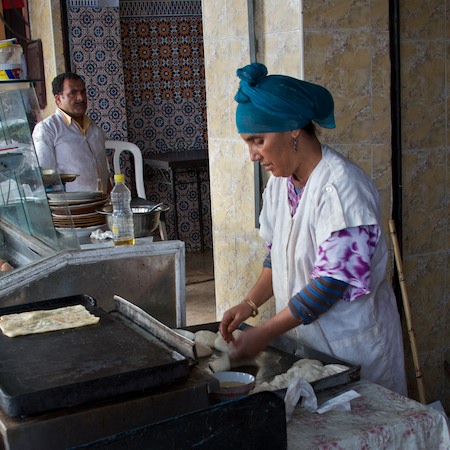 Hassan is one of several vendors serving up steaming bowls of escargots in an herby broth.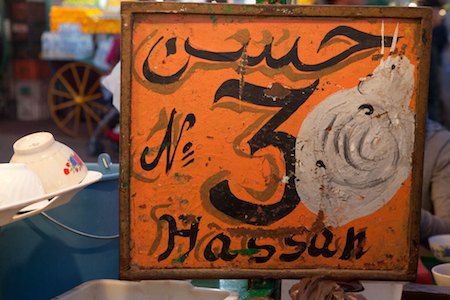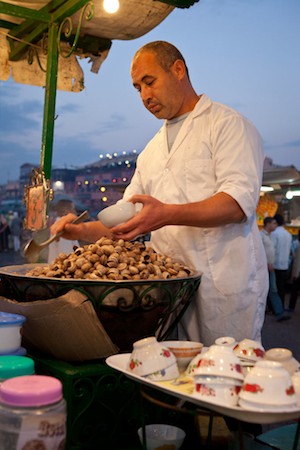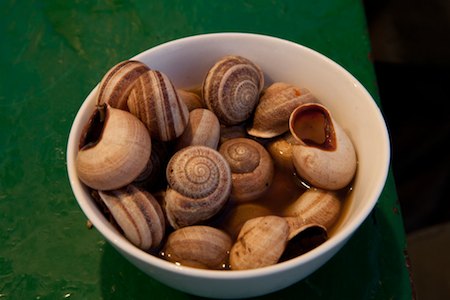 The freshly-squeezed orange juice kiosks offer the sweetest juice I have ever tasted!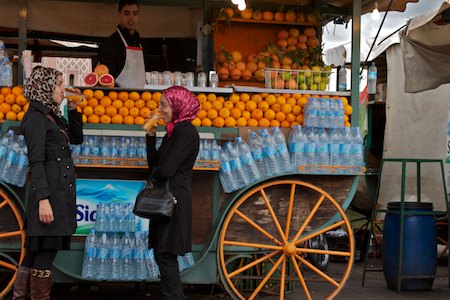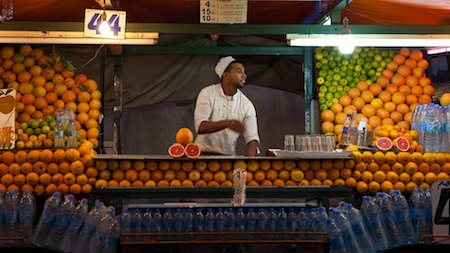 Late in the afternoon, the central area of the square is abustle with the setting up of dozens of stalls serving all manner of grilled meats, stews, vegetables, and sweets. At the end of the evening, these temporary restaurants disappear…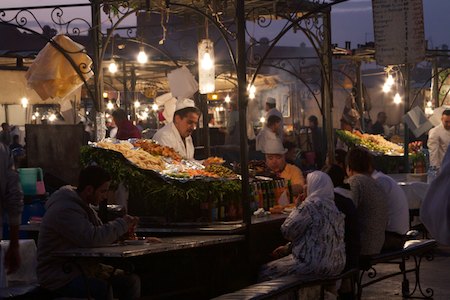 …but are sure to be resurrected the next day.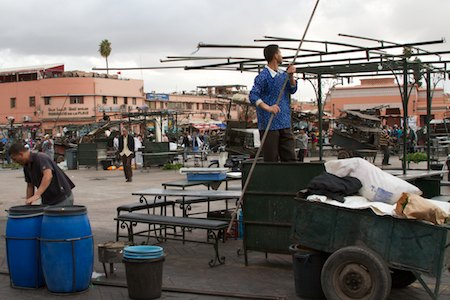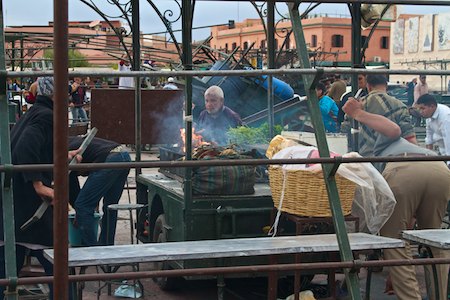 Credit for some of these photos goes to Jay; to see more of Marrakech through his lens, visit his blog.