If you know me at all, you'll know I am big fan of the scale over the measuring cup. Sometimes, though, for whatever reason, you need to know the weight-volume equivalent for a particular ingredient.
The best one-stop resource I've found for this information is the searchable USDA Nutrient Database. It contains more foods than you knew existed, and it gives the gram weight of a standard volume or unit (e.g., a cup of nuts or a whole large egg).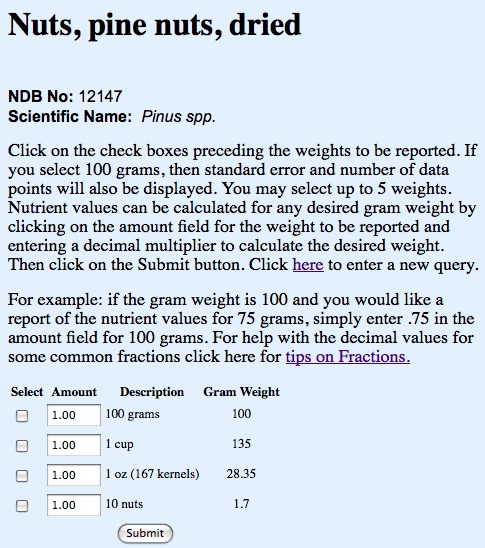 Of course, you can also get all kinds of data on the nutrient content of each food. Then again, you might rather not know that that cup (135 g) of pine nuts is going to set you back about 900 calories.