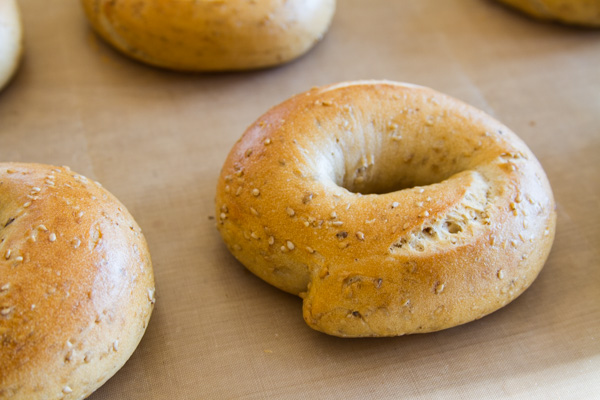 If you think these don't look like the sesame bagels you're used to seeing, you're right. We love sesame bagels, but seed loss was putting us at risk for sprouting a sesame plantation right on the dining room rug.
 Although it is a unique and lovely look, we decided this wasn't quite the decorating direction we wanted to be taking. The solution turned out to be simple: sesame seeds in the dough rather than on top of it. If you want to make a generic dough for several different toppings, this isn't the way to go (try these bagels instead). But if you're willing to commit to your sesame seeds, it works well.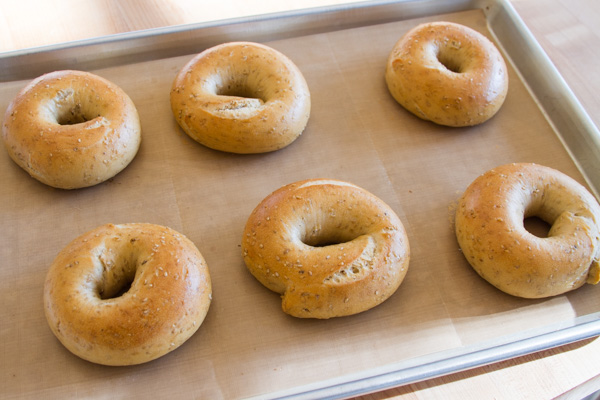 For maximally chewy bagels, remember to use high-gluten flour (or add extra gluten to your regular bread flour) and mix the dough until it's very strong! Add the toasted, cooled sesame seeds to the dough once it's fully mixed.