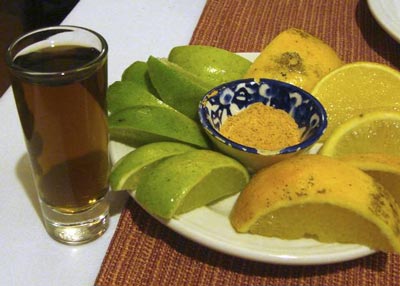 Hola y Feliz Año Nuevo from Oaxaca, Mexico, where we're enjoying a few days of warm winter sun and New Year's festivity. There is so much wonderful food and drink here!
A specialty of the state of Oaxaca is mezcal, a spirit made from the native agave plant and a cousin to tequila.  In Santiago Matatlán, a few miles east of Oaxaca City, artisanal family mezcal distilleries are everywhere, and we enjoyed the opportunity to see how mezcal is made.
The spiky leaves of the agave plant are chopped off, leaving the heart, or piña ("pineapple"):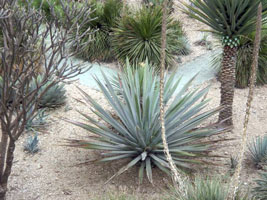 The piñas are roasted in a fire pit (this one is not currently firing), covered with earth, for several days, yielding smoky, caramelized agave: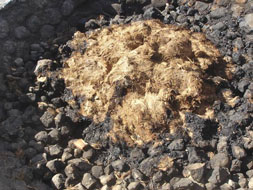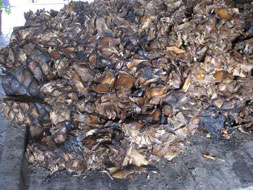 After sitting for several more days, the agave is mashed into fibers with a burro-drawn stone wheel: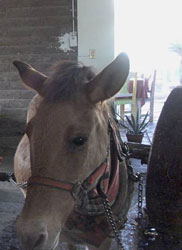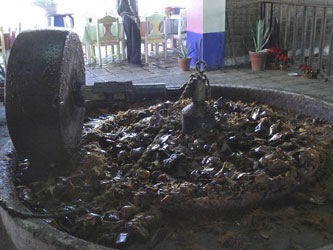 The mashed fibers are placed into a large open wooden vat and left to be fermented by wild yeast and bacteria for several days-to-weeks longer. This is what it looks like in early and late stages of fermentation: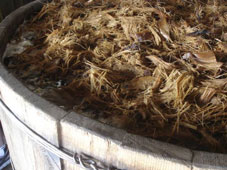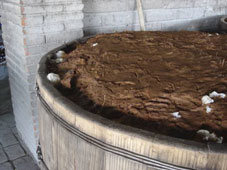 The mash is distilled in a wood-fired still: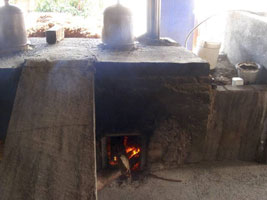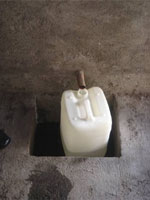 The clear mezcal (mezcal blanca) can be consumed right away or aged in wooden barrels for 6–12 months for mezcal reposada, or more than a year for mezcal añejo. This golden mezcal has been aged for four years: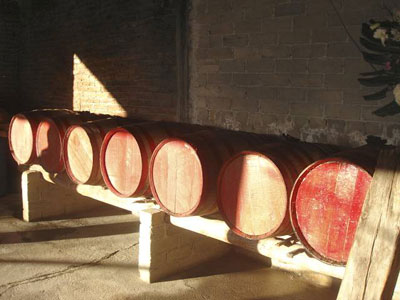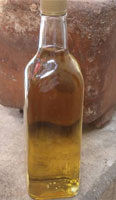 While I have to say that distilled spirits are not usually my thing, this went down pretty smoothly. The traditional way to take mezcal is with lime or orange slices and sal de gusano, made from dried crushed agave worms: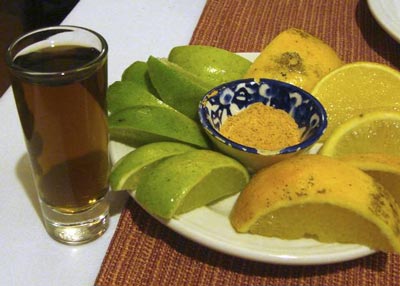 Happy New Year!