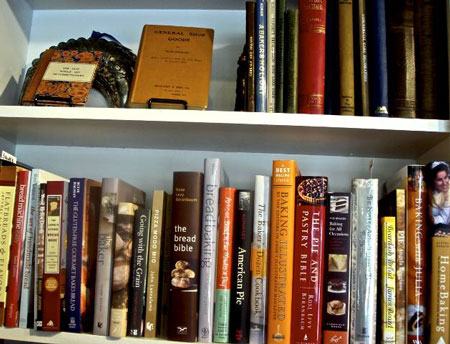 Although I can't say I haven't succumbed to the Amazon juggernaut on a few (too many) occasions, my heart belongs to small, independent bookstores. Nothing compares to meandering through hand-picked books old and new, ogling their lush photographs or unique typography, feeling their heft in your hand, leafing their crisp and stiff or dog-eared and supple pages, inhaling the sharp scent of fresh ink or the musty one of antique cloth, discovering the treasure that was meant to go home with you that day.
Last week I visited a new store that became a fast favorite: Omnivore Books on Food in San Francisco. It is, to my knowledge, the only culinary bookstore in the Bay Area, and it features both new and vintage books. If you like to read about growing, foraging, cooking, or eating food, or if you're beguiled by culinary history or literature, the store will leave your appetite well-satisfied.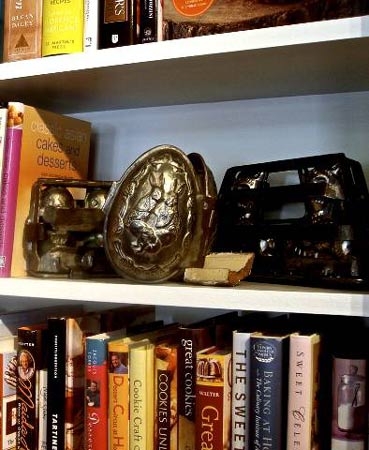 Of course I concentrated on the baking section, and selected several imported titles: The Baker by Leanne Kitchen (Australia); Pizza Modo Mio by John Lanzafame (Australia); River Cottage Handbook No. 3: Bread by Daniel Stevens (UK); and Going with the Grain: Travels for the Love of Bread by Susan Seligson. In the food history section I found Bread: A Slice of History by John Marchant, Bryan Reuben, and Joan Alcock (UK), and in the foraging section, a vintage copy of Euell Gibbons' Stalking the Blue-Eyed Scallop, a classic from my childhood.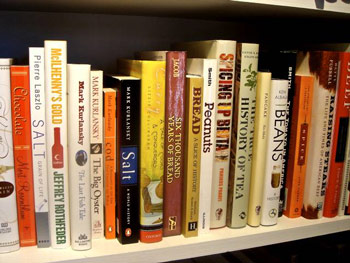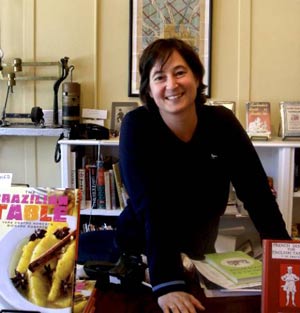 As I browsed in the bright, warm space, I enjoyed chatting with proprietor Celia Sack, who was friendly, knowledgeable, and helpful. Try getting that from Amazon.
If we don't support bookstores like this, there won't be bookstore like this. So go already.
Omnivore Books on Food
3885a Cesar Chavez Street (at Church)
San Francisco