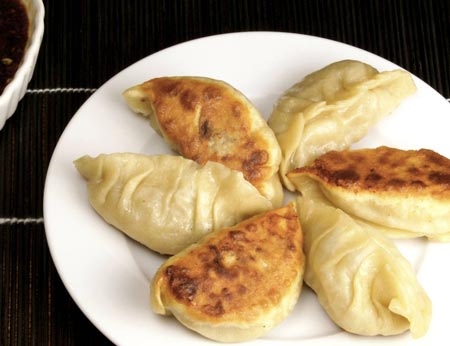 This month, Jen of use real butter challenged the Daring Cooks to make potstickers from scratch. That means wrappers too, and that means dough, and that means I love it!
Although we could fill the dumplings with anything we liked, I chose to stick with Jen's pork filling, following her recipe exactly. For anyone who thinks this was not daring enough, let me just point out that pan-frying potstickers involves pouring water into a pan of hot oil and, in Jen's words, "duck[ing] while everything spatters violently."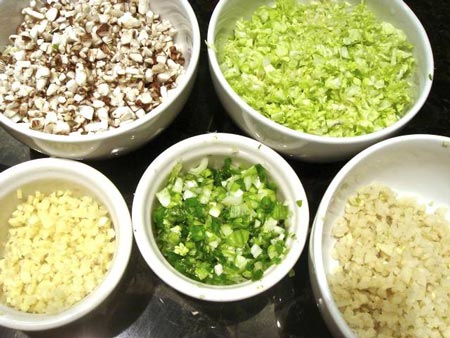 Clockwise from top left: shiitake mushrooms, napa cabbage, bamboo shoots, green onions, ginger. Absent from photo: ground pork.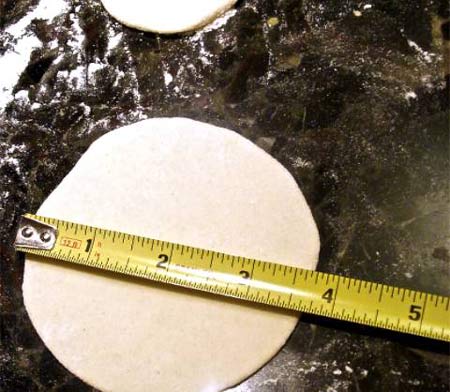 Show of hands: who else uses a carpenter's tape measure to measure their dough?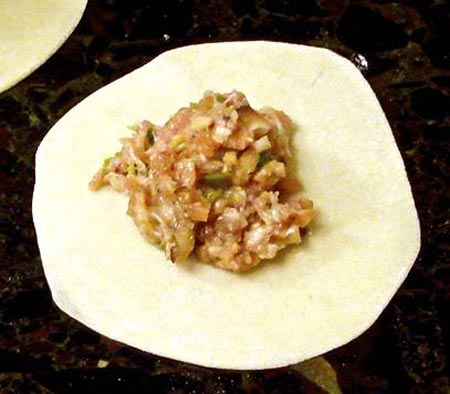 This is exactly how much filling each potsticker should have. I know this because I ran out of wrappers and filling at the same time. Gold star, please.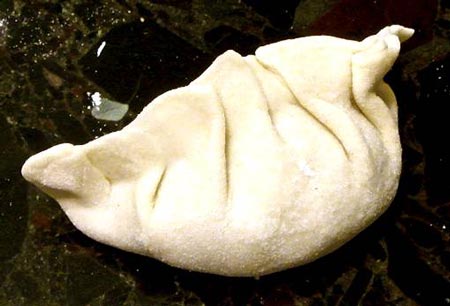 An elegant little purse. I want to take it to the opera.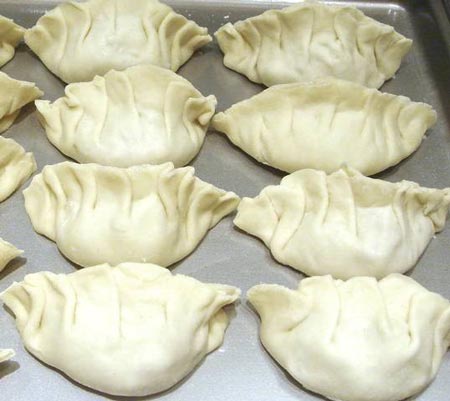 Not all of them were quite so elegant, but they were very well-behaved, waiting their turn for the frying pan.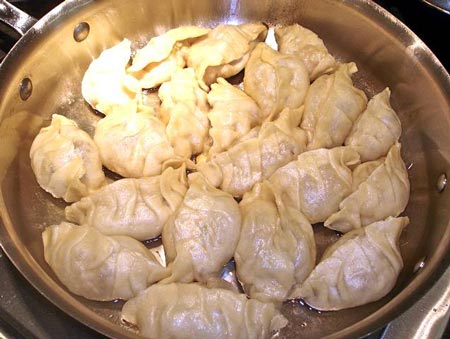 My husband thought they looked unappetizingly like some kind of pre-butterfly insect stage in the pan (and the harsh hood lights didn't help)…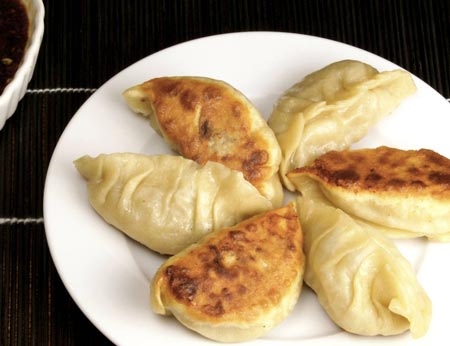 … but all was forgiven.
Now make your life complete with more potstickers from the Daring Cooks.