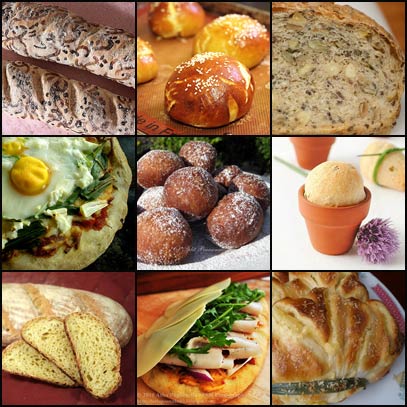 YeastSpotting is a weekly collective showcase of yeasted baked goods and dishes with bread as a main ingredient. For more bread inspiration, and information on how to submit your bread, please visit the YeastSpotting archive
.
Loaves and Rolls

On My Way: Make It Someday

Stories from an Indian Kitchen!!

The Cabinet of Prof. Kitty

1x umrühren bitte aka kochtopf

Flatbreads, Filled Breads, and Savory Pastries

Foy Update – Garden. Cook. Write. Repeat.

Old Pop's Healthy Bread In 5 Challenge

Sweet Breads and Pastries

Stories from an Indian Kitchen!!