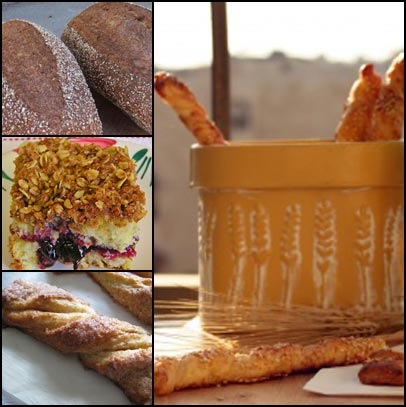 Thanks  to Nick (Macheesmo) for volunteering to host next week's edition of YeastSpotting while I'm in Switzerland searching for rye croissants and making sure my daughter gets off to college on a good foot.
Please include a link to Macheesmo in your submitted posts during the coming week. You can still send entries via the submission form, which will automatically forward them to Nick.
YeastSpotting is a weekly showcase of yeasted baked good and dishes with bread as a main ingredient. For more bread inspiration, and information on how to participate, please visit the YeastSpotting archive
.
Loaves and Rolls

Cooking Escapades and Delights

bread from a novice baker

Flatbreads, Filled Breads, and Savory Pastries
Sweet Breads and Pastries

The Lost World of Drfugawe