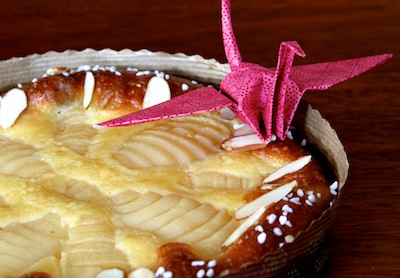 Small acts, when multiplied by millions of people, can transform the world. — Howard Zinn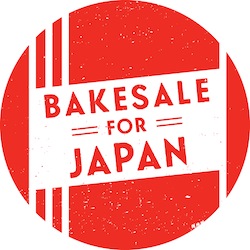 When: Saturday, April 2, 2011; 10 a.m. – 2 p. m.
Where: Dozens of locations in the Bay Area and nationwide. I will bake for the San Jose event at Roy's Station (197 Jackson Street).
Who: Professional and amateur bakers, cooks, artists, artisans, and musicians coming together around food to make something BIG happen.
How: Want to help? We'll need bakers, artists, volunteers, and lots and lots of customers. If you live in the South Bay, please send offers of help to Paige Bayer at sanjosebakesale@gmail.com . If you live somewhere else, check out the national event page to learn more about a bake sale in your area.
Why: So we can donate BIG BUCKS to Peace Winds Japan.