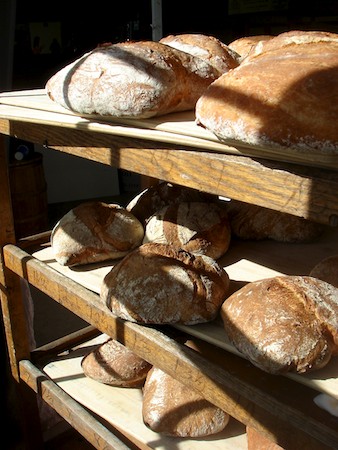 Last week I had the pleasure of attending the Kneading Conference in Skowhegan Maine, where bakers, farmers, millers, teachers, students, and friends came together for two days to celebrate grain and to bake and break bread together .
The keynote speakers, author and master baker Jeffrey Hamelman and sustainable agriculture leader Fred Kirschenmann, gave thoughtful and compelling talks.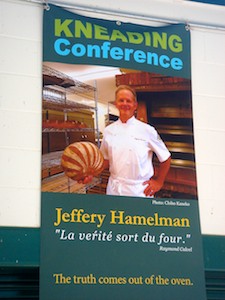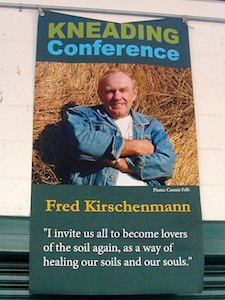 All baking was done in wood-fired ovens…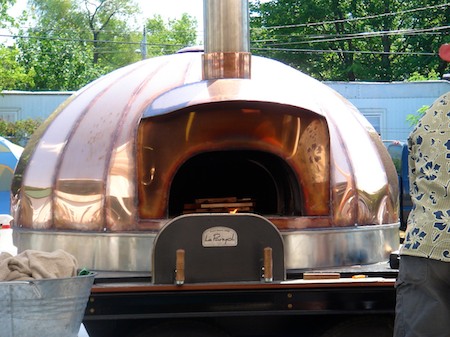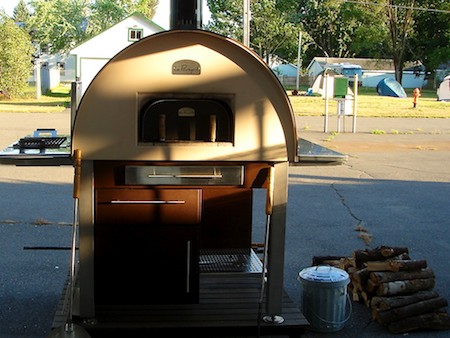 … including some mud ovens that were built on-site in a day.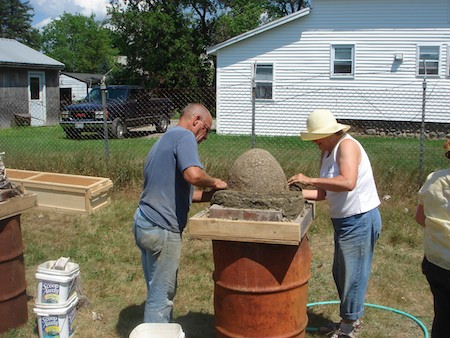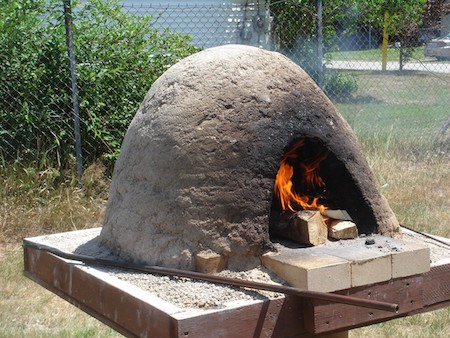 I wish I could have been in six places at once so I could have attended all of the concurrent lectures and workshops, but I guess that's what next year is for. In some of the workshops I did get to…
Richard Miscovich demonstrated his hand-mixing technique…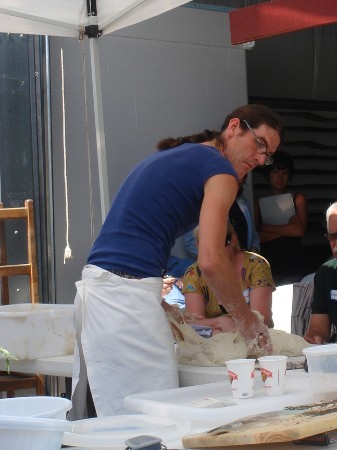 …for lovely rustic loaves.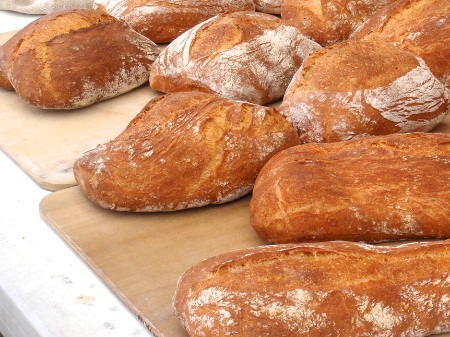 Ciril Hitz talked about what you can bake in your wood-fired oven once it cools out of bread-baking range…
…including cinnamon rolls…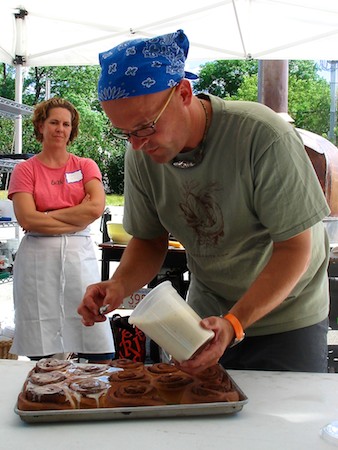 …and linzer tarts.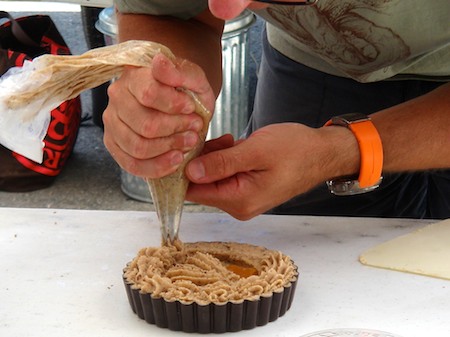 Jim Amaral did a baking trial using different wheats, showing how the quality, variety, and processing of the wheat can make a remarkable difference in the end result. These two 100% whole-wheat breads used exactly the same formula but different freshly-milled wheats. There was also a discussion of how aging the flour after milling (which was not done here) can improve baking performance.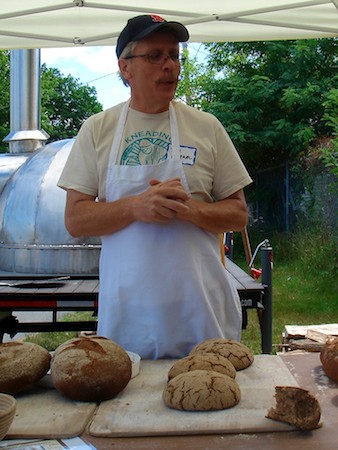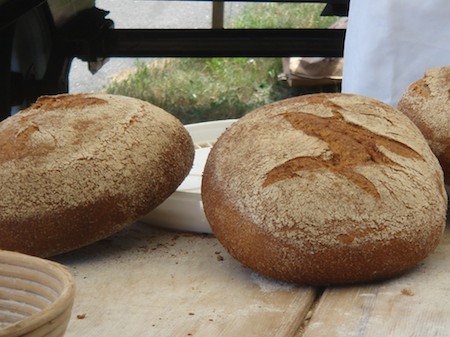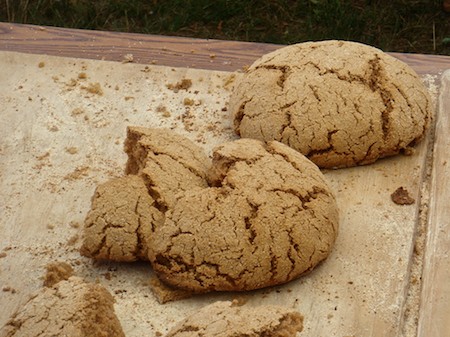 The take-home: not all wheats, nor all flours, are created equal!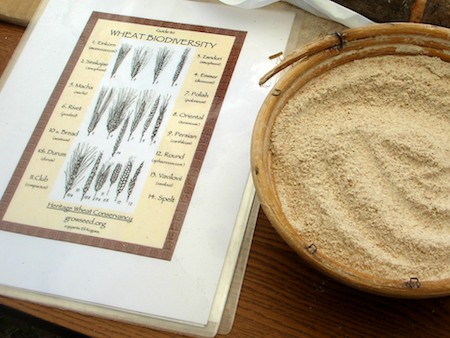 Poster by Eli Rogosa
Kelley Hughes demonstrated gluten free bagels.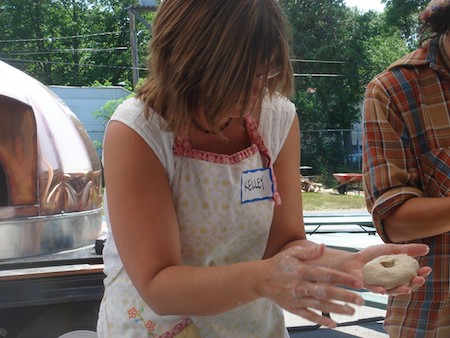 Cate Conway and Doug Brown made delicious, 100% whole-grain pastries, including these laminated-dough pockets…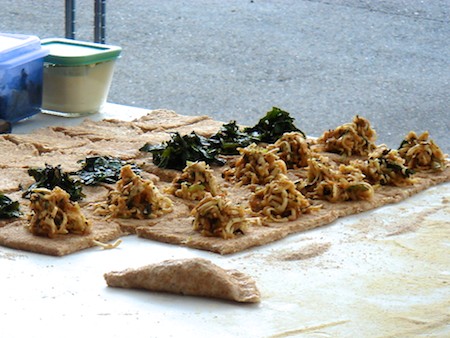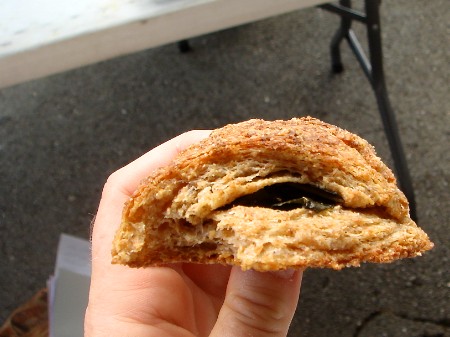 …and sticky buns, ready for the oven.