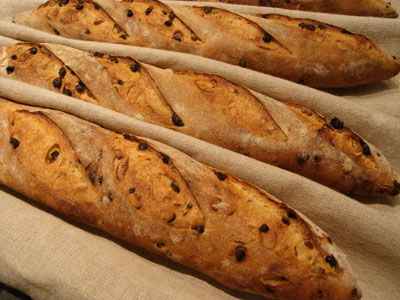 When it comes to baking, I would make a terrific Boy Scout. I just do not like to be caught unprepared. 50-pound bag of flour? Check. At least 10 pounds of high-extraction flour in the refrigerator at all times? Of course. Five-year supply of panettone molds? Just got those in.
In other words, I stock up.
This is not about buying in bulk to save money, although that's always nice. This is more like, I'm notoriously bad at planning ahead, so I plan way ahead. If that makes any sense at all.
How uncharacteristic of me, then, to allow my supply of dried currants to run low. But how truly characteristic of me to discover this right when it is time to add them to the dough. Let's just say that mise en place is a concept that is not fully en place in this kitchen.