Wish I was an English muffin
'Bout to make the most out of a toaster
— Simon and Garfunkel, "Punky's Dilemma"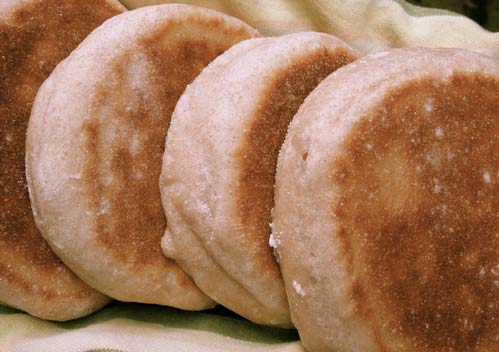 If you want to make the most out of your toaster, lose the Thomas' and grace it with these instead.
Inspired by several talented bakers at The Fresh Loaf who have produced various takes on the English muffin in recent months, I finally could stand it no longer, and had to try them for myself. I see why they have been so popular. The bang for the buck is tremendous; they could not be easier, yet the result is outstanding.
The recipe uses just the amount of starter I'm "discarding" from my evening feeding, so I don't even have to have planned ahead to make them (always a bonus in my world). Ferment the sponge overnight, and it's a simple affair in the morning to mix and cook them.