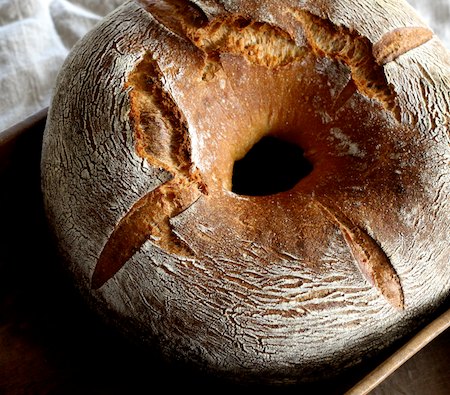 This is not a cocodrillo.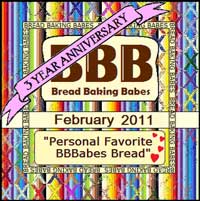 There is a group I'm honored to be a part of, and it calls itself the Bread Baking Babes. We are three years old today, and we are celebrating by revisiting our favorites from the past 36 months of baking — delicious, adventurous, sometimes frustrating, often challenging, occasionally comical, and always tons of fun.
Rather than all baking the same thing, as is our usual habit, we decided to each select a bread from the Babes' archives. Because I haven't been a Babe for the whole three years, I decided to make my bread one of the ones I had missed. And not just any bread I had missed, but possibly the most confounding — and ultimately perhaps the most satisfying for those who managed to master it —  bread the Babes have ever baked: the infamous Cocodrillo.
Now I know what you're thinking: the bread in that photo does not look like any crocodile I ever saw. Why no, it doesn't. But no matter, I can give you a mental image of the disaster that was my cocodrillo with one seasonally-appropriate word: snowshoes. And that's really just enough said about that. Except to express my renewed appreciation for all the Babes and Buddies who tamed that obstreperous beast.
Since I couldn't bear to arrive at this party empty-handed, I have another offering: the very first Babe bread, and one that got rave reviews down the line: Royal Crown Tortano. Let me add my own nutshell review: like the Babes themselves, this is one spectacular bread. Happy Birthday, dear Babes!
And now, we hope everyone will join in the festivities. It couldn't be easier: just select your own favorite from the BBB's archives, bake, post, and send your info to Tanna (My Kitchen in Half Cups) by February 28. I can't wait to see what everyone chooses!