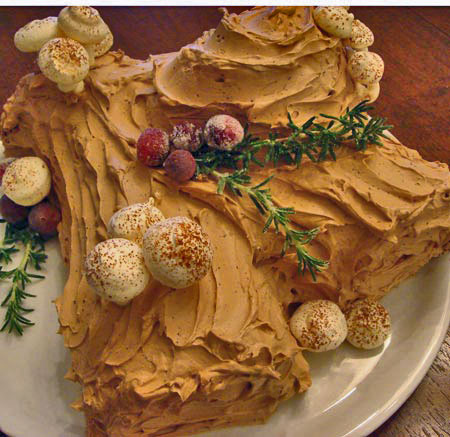 December is a month for lists, so here we go:
What this is:
A Yule Log, or Bûche de Noël.
The December Daring Bakers challenge, hosted by Lis (La Mia Cucina) and Ivonne (Cream Puffs in Venice), who are also the illustrious founders of the DBs.
My interpretation of the recipe Lis and Ivonne adapted from Perfect Cakes by Nick Malgieri and The Williams-Sonoma Collection: Dessert. (The recipe should be up on their blogs soon.)
A genoise cake rolled with coffee buttercream filling and frosted with mocha buttercream, garnished with meringue mushrooms and other embellishments.