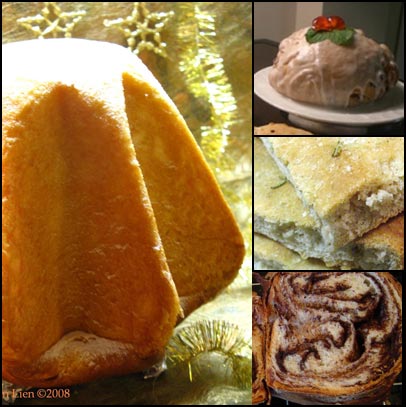 This week Mary from One Perfect Bite gave me a Proximity Award specifically for YeastSpotting. I am honored, and it really is all of the people who submit their amazing baked things each week that make YeastSpotting. So I am supposed to pass this on to eight people, but I'm taking the liberty of making that 72 instead: everyone who has sent something to YeastSpotting this year. Thanks so much to all of you!
On another note, I now have an online form for submitting to YeastSpotting. Thanks to people who already used it this week, and to everyone in advance for using it from now on. I hope you think it's easy to use, and it really simplifies my life on Thursday night when I am putting these roundups together. There's a link to the form on the YeastSpotting page.
If you're celebrating any holidays in the coming week, may they be filled with light, love, laughter, and leavening.