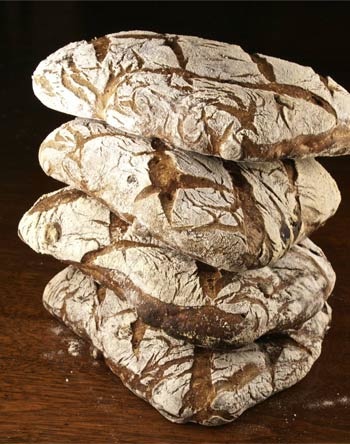 Allow me to introduce the bread I made today: Caramelized Hazelnut Squares. I first made this stunning open-crumbed, nut-studded bread in the Advanced Breads workshop at the San Francisco Baking Institute. As I have said many times, I'm a big fan of SFBI and I think everyone who can possibly manage it should take a course or two or five there.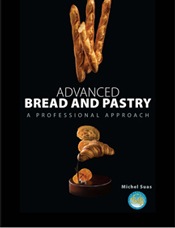 If you can't, the next best thing is the book Advanced Bread and Pastry by the school's founder Michel Suas, and I just happen to have a signed copy to give away, courtesy of Michel and the other very nice people who run SFBI.
This incredibly comprehensive textbook lays out the theoretical and practical foundation you will need in order to understand and execute its 300 or so bread and pastry formulas, many of which are staples of the SFBI curriculum. From fermentation to flour technology to shaping techniques, it's all in there. The book is intended primarily for professional baking students, but like the SFBI courses themselves, it is quite accessible to home bakers who are serious about learning and practicing the craft.
That's you, right?
You can earn a chance to win the book by saying something interesting in the comments before 11:59 PM (PST) on Tuesday, February 10. I'll draw one at random, and SFBI will ship the book directly to the lucky winner (who must have a USA shipping address).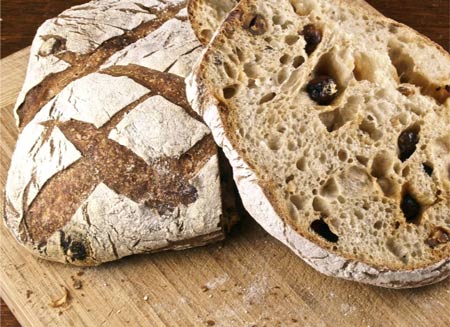 If you can't think of anything to say, feel free to tell me which of these breads, which were made and photographed by me in various SFBI workshops, and whose formulas are also found in the book, you would most like to make: