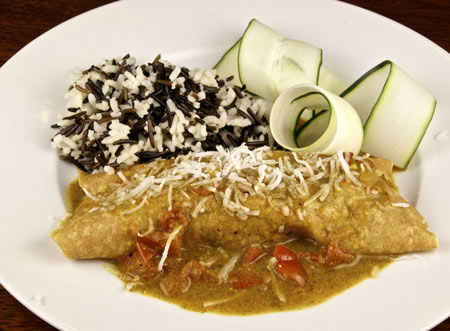 I would like to thank this month's Daring Cooks host, Debyi (The Healthy Vegan Kitchen), for not only offering such a tasty challenge in Indian Dosas, but also for reassuring me that if I can't make it as a Daring Cook (and my utter inability to produce a round dosa definitely points in that direction), I may have a very bright future in psychoanalysis.
In my hands, these thin Indian pancakes are better than inkblots, don't you think? Feel free to interpret them any way you wish and to leave your interpretations in the comments. Also feel free to draw whatever conclusions you like about me from my own perceptions of my edible little Rorschach tests, but please keep these to yourself.
And if my career as an analyst doesn't take off, there's always recipe translation work. I have a natural talent for this. For example, it was quite effortless for me to translate "ladle 2 tablespoons of batter into your pan until it is a thin, round pancake," into "plop 2 tablespoons of batter into the center of your pan and swirl the pan around until the pancake looks like something the cat dragged in."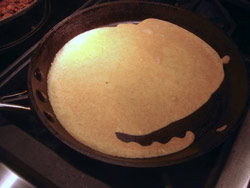 If Jaws and Ms. Pacman had a child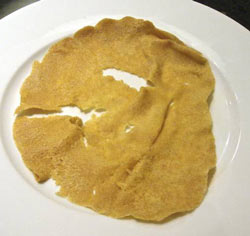 Zombie mask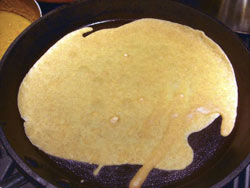 Alfred Hitchcock with a stake through his nose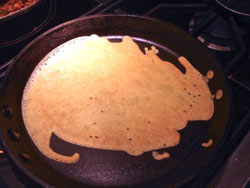 Fat rat with snail feelers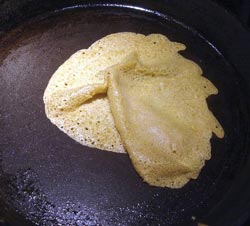 African plate tectonics in action
In any event, the good news is that, plumped up by curried garbanzo filling and doused with coconut curry sauce, dosas don't have to be perfectly round to be perfectly delicious.