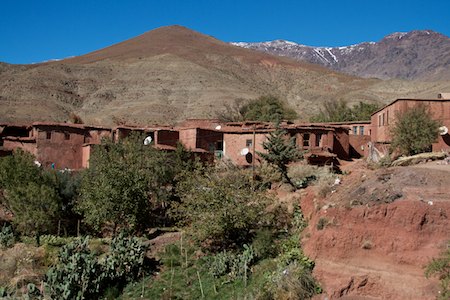 One of the highlights of our recent trip to Morocco with a National Geographic Expedition was our visit to a traditional Berber village in the High Atlas Mountains. The Berbers are the indigenous people of Morocco. National Geographic arranged the visit through American Peace Corps volunteers who acted as our facilitators, ambassadors, and translators.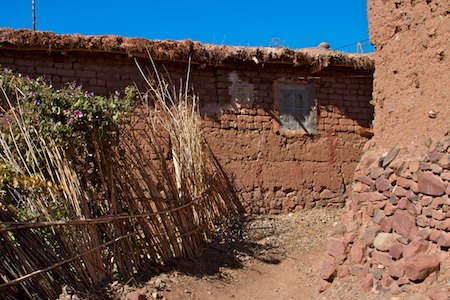 After traveling through the mountains on a narrow highway fraught with hairpin curves, our bus arrived at the base of the village. As the Peace Corps volunteers walked us up the unpaved road and into the heart of village, there was so much to take in: red clay houses — outfitted  with electricity and satellite dishes — whose color matches the red of the surrounding hills; the village mosque; the man screening earth; the woman with the captivating smile, sweeping leaves.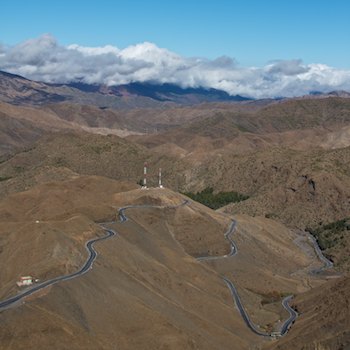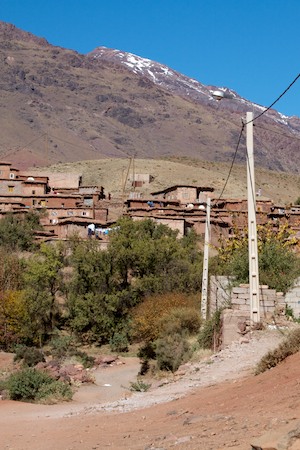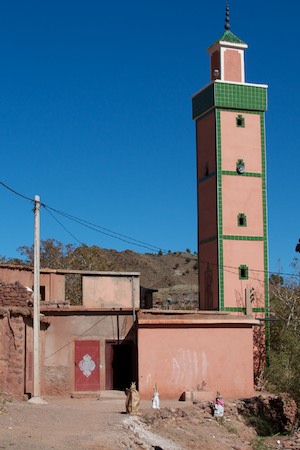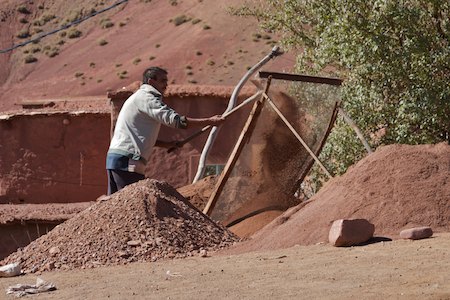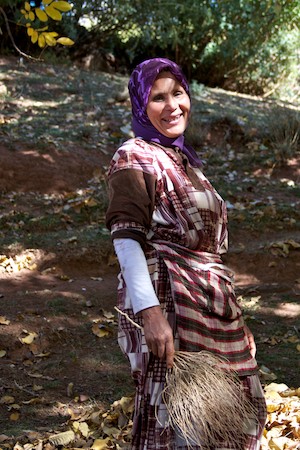 Of course, I was delighted by the earthen, wood-fired bread ovens the women use to bake bread daily. The dome-shaped oven in the first photo below is in the yard of a home (that's a white cow in the foreground). The second photo shows one of several more conical-shaped ovens in what I took to be a communal baking area. In all of the ovens, upside-down pottery bowls serve as hearths; the fire inside the oven heats the bowls, and the flat loaves are baked directly upon them, lending the bread its characteristic convex shape. The overhead sun posed a challenge to photographing the third photo, but I hope you can make out the two bowls inside the oven.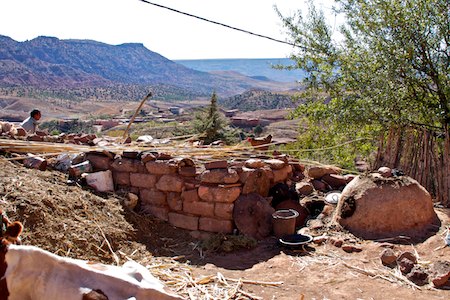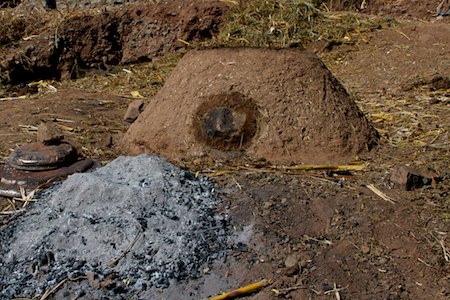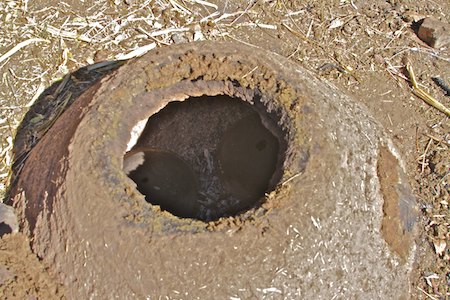 We were truly honored to be invited to take tea in one of the homes. All twenty-something of us descended upon the hostess' two sitting rooms, where we were served some of the fresh-baked bread (can you get a sense of the convex shape?) with honey, along with traditional Moroccan sweet mint tea, cookies, cake, and nuts.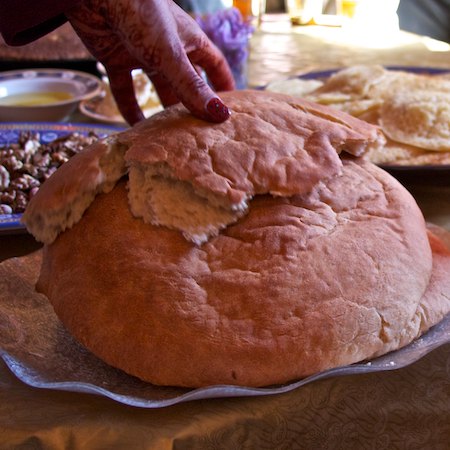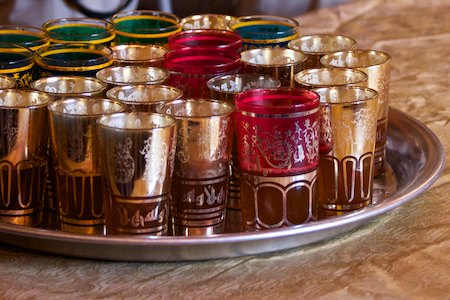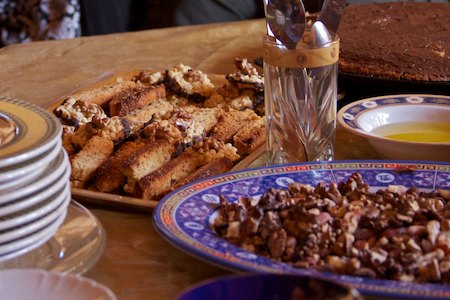 I am posting this on Thanksgiving, the American holiday on which we break bread together to symbolize how we are blessed and enriched by our families and our communities. This year, one of the blessings I am most thankful for is having had the opportunity to break bread with the warm and welcoming people of this lovely village.