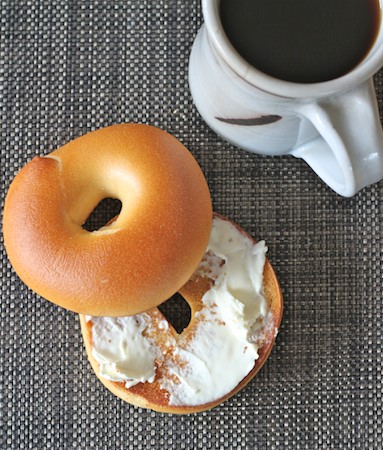 These bagels are 100% sourdough-leavened. Some people will tell you that makes them superior to the ones I have posted in the past, which use a small amount of yeast in addition to sourdough. This is wrong. They're not better, just different. More sour. Very good.
Then there are those who think any bread in the shape of a bagel makes it a bagel. This is also wrong. The only good bagel is a chewy bagel, and there are a few keys to chewiness:
Use high-gluten flour, or your regular flour with about 3% of it replaced by gluten flour (a.k.a. vital wheat gluten)
Don't make the dough too wet. The hydration of this dough is about 55%.
Mix the dough until it is strong strong strong. I mean strong!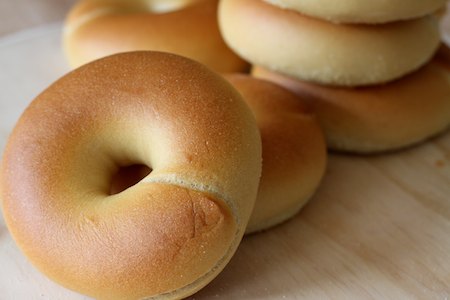 I have always thought that my bagel dough, after coming off the mixer and taking a few turns by hand, had the feel of a brand new tire. I have been ridiculed for this analogy by more than one person I've mentioned it to, but it's my story and I'm sticking to it. Come on people, don't you know what I mean? Haven't you ever run your fingers across a display tire in the tire store and felt its dry, silky smoothness, firm but with just a tiny bit of give? That's what the surface of your bagel dough should feel like.