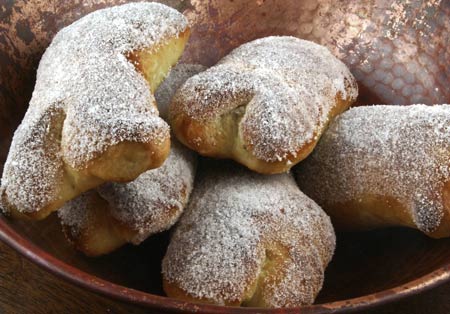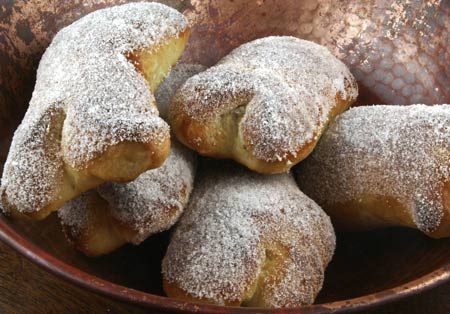 Pan de Muerto, the sweet bread traditionally made for Mexico's Día de los Muertos (Day of the Dead), is typically shaped into a round loaf and decorated with huesitos (little bones). In a variation on the theme, I made this "bread of the dead" into individual bone-shaped rolls.
Because the dough is rich and soft, the shaping is a bit tricky. I suggest dividing the chilled dough into the individual roll portions, rounding them into balls, and chilling them again for an hour or so before the final shaping. Periodically cooling your hands on an ice pack while shaping is helpful.
The bones are shaped by rolling a log with knobby ends, then using a sharp knife to make a small cut in each end, forming the condyles (for all you anatomy geeks). I rolled my bones about four inches long; in the future, I would shape them longer and thinner, as they expand outward considerably (but not much lengthwise) during proofing.