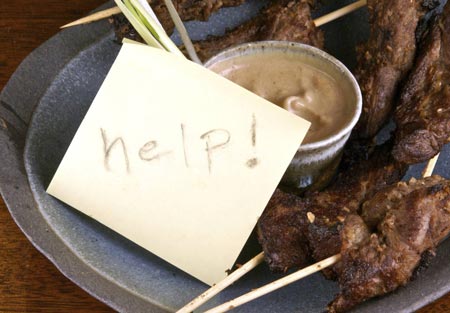 The January 2010 DC challenge was hosted by Cuppy of Cuppylicious and she chose a delicious Thai-inspired recipe for Pork Satay from the book 1000 Recipes by Martha Day. I opted to use goat instead of pork.
These Daring Cooks escapades always involve lots of education. Let's just cut to the chase with what I learned this month:
Bamboo skewers should be soaked for longer than 20 minutes before putting them under the broiler.
A broiled bamboo skewer does not make a bad charcoal stick if there isn't a pencil handy.
My kitchen smoke detector is in good working order.